What We Do
Microsoft 365 Managed Services
Deliver better business results by unleashing the power of Microsoft 365.
With our managed services we provide a seamless experience from initial set-up to ongoing support. Microsoft 365 is a must-have for modern businesses. Its wide range of tools and integrations are as accessible to businesses as they are to giant corporations and give you the same power to do more. However, properly harnessing and managing these tools requires time, knowledge, and experience.
Byte Balance IT takes care of the heavy lifting of planning, administering, managing, and supporting your Microsoft 365 experience so you concentrate on reaching your business goals.
Let's Get Started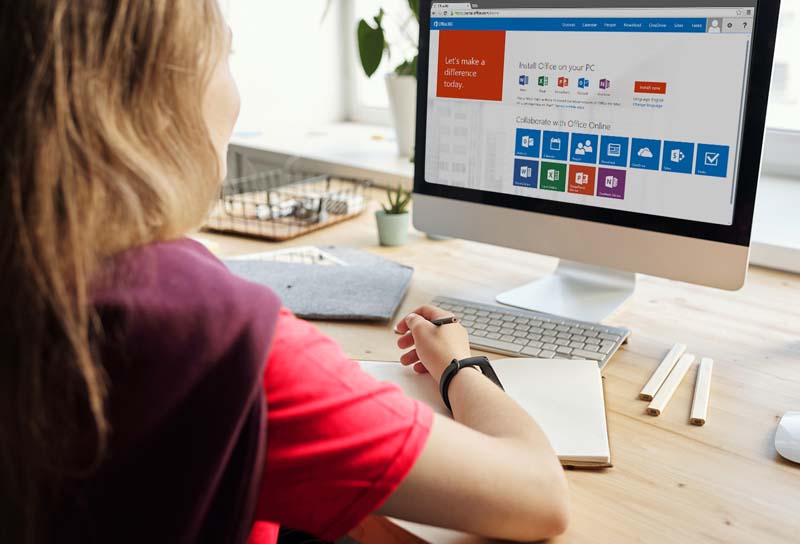 Powerful Tools Allow Your Business to Do More
Microsoft 365's comprehensive cloud-based suite of productivity tools includes Exchange Online for email, SharePoint Online for collaboration and file storage, and Teams for communication and teamwork. In addition, there is an entire suite of other tools to organize and keep your data safe.
By utilizing Byte Balance IT's experienced and comprehensive Microsoft 365 management services, your company can improve its operations, increase productivity, and ensure the security of your data.
There are many benefits to using Microsoft 365 for your business operations, including:
Increased Productivity: Streamlined communication and collaboration and access to important files from any device create enhanced efficiencies.
Improved Security: Microsoft 365 includes advanced security features, such as data loss prevention, multi-factor authentication, and encryption.
Cost Effectiveness: As a subscription-based service, businesses only pay for what they use.
Scalability: No expensive hardware upgrades are necessary when your business needs to scale use up or down to meet changing needs.
Ease of Collaboration: Microsoft 365's suite of tools makes it seamless for team members to collaborate, share files, and communicate in real time.
Anytime, Anywhere Remote Access: Whether for use with remote team members or to allow your team to remain productive on the go, Microsoft 365 tools keep you moving.
Microsoft 365 Management Services Bring It All Together
Make the most of  Microsoft 365 tools by utilizing Byte Balance IT's Microsoft 365 Management services to deploy, manage, and simplify your experience with one of the most powerful tools your business has at its disposal.
From design to support, our team of experts is available to you to keep your Microsoft 365 tools optimized for your users and their unique needs.
You have work to do. Our job is to keep your productivity tools working for you. As your link between humans and technology, we'll know your name when you call, and you'll know ours. Building relationships is at the heart of what we do.
Here are just a few of the ways Byte Balance IT's Microsoft 365 Management helps your company fully utilize this comprehensive suite of tools:
Contact the geeks with people skills at Byte Balance IT.
Trust us for all your computer, IT, server, and security needs. We bring the human element to your business computer support.