What We Do
IT Consulting Services
Byte Balance IT consultants take a personal approach to your business success.
Whether you want to set your business up for success from the very beginning or are looking to expand your operations, Byte Balance IT's Business IT Consulting services mean you don't have to go it alone.
Business owners often feel like they are on an island without any help or guidance. The only options seem to be to "figure it out" alone or develop an expensive IT department. There is a better way. Byte Balance IT consultants feel like an extension of your team because we are – but without the cost of a full IT department.
Let's Get Started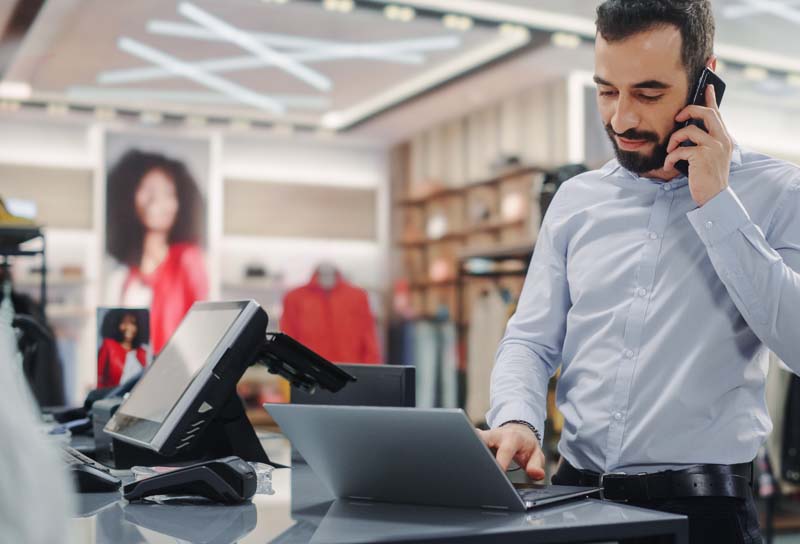 Benefits of IT Consulting Services
With so many other things on their plate, why should business owners prioritize Business IT Consulting? Because you can't afford not to. technology drives everything from payroll to customer communications. The right IT systems can help guide the future trajectory of your business – and the wrong ones can derail it.
For Atlanta businesses, we understand the importance of getting started quickly and ensuring your IT services are top-notch. Our goal is to provide you with reliable technology and help you stay on the cutting edge by remaining current on trends in technology, so that you are primed for success.
You give your best to your business. We want to give our best IT experience and skill to help you see it succeed. When you work with the team at Byte Balance IT, we'll know you by name and build a relationship that ensures you know us as well.
Some of the benefits of Business IT Consulting to businesses include:
Increased Data Security
Improved Employee Productivity
Peak System Performance
Updated Technology Trends
Cyber Security Concern Detection
Personalized Professional Advice
Enhanced internal management processes
Cost-Effectiveness
Enhanced Flexibility
Better system integration
Compliance with industry standards and regulations
What is Business IT Consulting?
Business IT Consulting is a lot like how it sounds. You're the expert on your business and the vision for its future, but you aren't likely an IT expert. Even if you are, it's hard to clearly see your business IT needs from within.
Byte Balance's Business IT Consulting Services provide all of the expertise of an entire IT department at your disposal without the hassle of managing an internal IT department. We sit down with you and discuss your current and future goals for your business. Then, the real work begins.
We'll look at your current systems and any operating, security, or capacity concerns and advise you on areas for IT improvement that could help take you from where you are to where you want to be more quickly, efficiently, and safely. We can then oversee any maintenance, changes, or deployments you wish to make.
Best of all, we prioritize building a relationship with business owners. Your IT needs are not just for today. We want to come alongside your growth journey and be an integral part of your success while getting to know you as a business owner and an individual.
Contact the geeks with people skills at Byte Balance IT.
Trust us for all your computer, IT, server, and security needs. We bring the human element to your business computer support.