What We Do
Computer Support
Does your IT computer support provider know your business?
Your Atlanta area business is no less vulnerable to cyber criminals and day-to-day tech problems than larger companies. Get the business computer support you need with the personal touch that is the hallmark of a small business. Byte Balance IT respects the values of your business and its IT needs.
Let's Get Started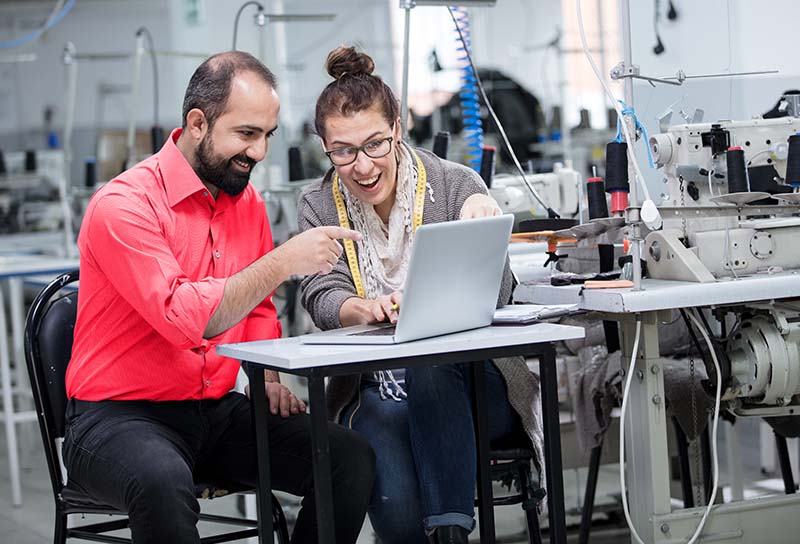 Business
Computer Support

for Everyday Inconveniences

It's great to know you have computer support if your system crashes or you think you've been hacked. However, for many Atlanta businesses, it's the everyday inconveniences that can slow productivity and impact revenue.

The last thing you want is for your valuable and highly-skilled employees to spend time on hold to resolve a printer issue. When they call, we answer promptly and can quickly solve most issues remotely. For those problems that require an onsite visit, your client-assigned dedicated onsite engineer will be expedited to handle your support issue quickly and with a kind face to boot.
There's no problem too big or too small. Whether you need help with computer networking, security, hosting, or general IT maintenance, we're here to help with fast response times and personal relationships.
Many of our day-to-day calls include problems like:
"My printer won't print."
"My computer is running slow."
"This web page is stuck."
"I might have received a phishing email."
We provide large corporation IT support on a modest business budget.
Owning a business means you're going to have computer support needs. Our highly skilled team is on standby to provide your business with the computer support you need, regardless of how simple or complex.
The difference between our business computer support and others is that when you call, we know you by name, and you also know us. We're unique in that we're computer geeks – with people skills.
Our goal is to ensure your team never chooses to live with a computer problem because it's easier than dealing with IT to find the solution. This phenomenon results in hours of lost productivity and can potentially put your business at risk. We may make business computer support pleasant – if not even fun.
We love what we do, and it comes through in every interaction.
A good partnership is built on trust and transparency.
Does your IT support line send you overseas, or worse yet, are you struggling to provide your own computer support for your business? If so, you may find yourself pulled away from moving your business forward to fight IT wildfires that could have easily been contained.
Even with help, your business computer support can seem so impersonal that you're left wondering if you've truly done what's best for YOUR business instead of just another one of many. Your business deserves more. You deserve more. We always take the time to understand your IT needs and advise you on the best solutions for your business.
Let's Get Started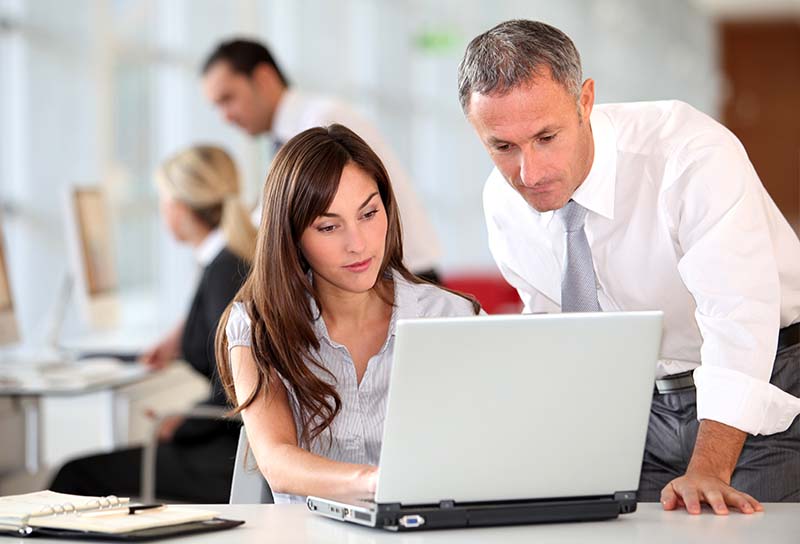 Your business computer support needs aren't one size fits all.
One of the great things about businesses is that no two are alike. That's why we provide options for your business computer support. Clients may choose computer support on an a la carte basis or one of several reduced rate schedules.
We look forward to getting to know you and your business. Contact the team at Byte Balance IT today to experience what it's like to actually enjoy interacting with your computer support team.
Contact the geeks with people skills at Byte Balance IT.
Trust us for all your computer, IT, server, and security needs. We bring the human element to your business computer support.