Nothing stops forward motion like  IT issues.
Byte Balance IT helps keep your business moving forward with skilled, responsive, and personal IT Help Desk solutions. Businesses have many of the same IT needs as larger businesses but without the resources to hire a full-time IT staff. That's where professional and helpful IT Help Desk solutions come in for smaller businesses.
A responsive and knowledgeable IT Help Desk can prevent a tiny IT issue from becoming a revenue-sucking IT nightmare that steals hours and even days from your business productivity. You've got work to do. Let us help keep your systems running efficiently with IT Help Desk solutions that free you to do what you do best.
Let's Get Started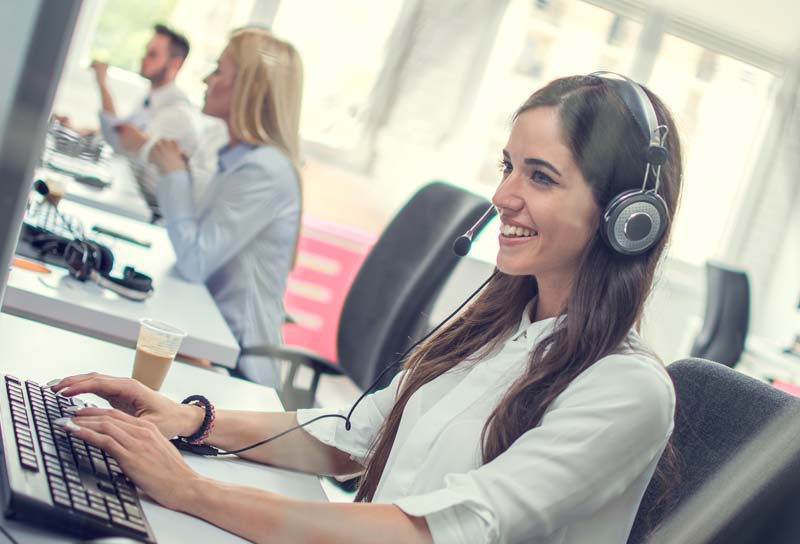 No IT Problem Is Too Big or Too Small
When IT issues interrupt your day, it doesn't matter how simple or how complex the solution is. What matters is that it is keeping you from the things you or your team from the activities that move your business forward.
Whatever the IT issue, we can be an extension of your business and take care of it quickly, efficiently, and with a smile. When you call the IT Help Desk at Byte Balance IT, we know you by name. You aren't just another problem. You're the reason we exist. We are grateful for your confidence in us – and it shows. If we can't solve your issue over the phone, we'll gladly come on-site.
The most common IT issues we see include the following:
Email problems
Outlook issues
Whitelisting email addresses
Viruses
Problems with MS Office, SharePoint, or Teams
Phishing emails
Printer issues
Slow-loading websites
3rd party software vendor concerns.
5 Benefits of Using an IT Help Desk
The most obvious benefit of an IT Help Desk is to help solve your IT problems. However, that is only the tip of the iceberg. Downtime due to IT issues can create a barrage of problems in your Atlanta area business.
Byte Balance IT understands you have work to do. We work to keep your systems running and advise you on productivity options that ultimately save you money and increase customer satisfaction.
Here are 5 of the best ways Byte Balance IT's Help Desk can benefit your business:
Improved Efficiency
Enhanced Customer Service
Increased Productivity
Improved Security
Cost Savings
Trust the Geeks with People Skills at Byte Balance
The only thing worse for a business than needing IT help and not knowing where to turn is paying for help that is non-responsive, lacking in communication skills, not knowledgeable about your business, or simply isn't friendly.
We understand that by the time you reach our IT Help Desk, you're at your wit's end. You've exhausted your efforts to correct the situation and have work piling up behind you. The last thing you need is to be put on hold forever or get through to someone who is unfriendly, uncaring, and unable to communicate without using jargon you don't understand.
At Byte Balance IT, our philosophy is that a great IT professional takes more than being good with computers. Our high-skilled engineers are more than geeks. They're geeks with people skills.
Each of our engineers possesses the following qualities we believe to be the key to customer satisfaction.
Technical ability: Expert problem solvers with an unbounded tenacity to see a project through to resolution.
People skills: Able to communicate and build long-lasting relationships with customers.
Basic business sense: Knowledge and understanding of basic business principles and etiquette.
The best IT engineer is well-rounded and understands that IT is about more than fixing a problem with technology. It's about helping a person through an obstacle that affects a chain of other people and, ultimately, a business's bottom line.
Contact the friendliest engineers on the planet today to see how Byte Balance IT's Help Desk can transform the way you do business.
Contact the geeks with people skills at Byte Balance IT.
Trust us for all your computer, IT, server, and security needs. We bring the human element to your business computer support.