What We Do
Business Server Support
You trust your servers to power your business.
Whether your business needs installation, evaluation, or support of your business server, the experienced professionals at Byte Balance IT are ready to serve.
Business servers are the center of business-critical applications to keep your business operating effectively and efficiently. However, it's the humans behind the machines that are truly the heart of your business. Byte Balance IT provides server support that keeps the human element at the center of all we do.
Let's Get Started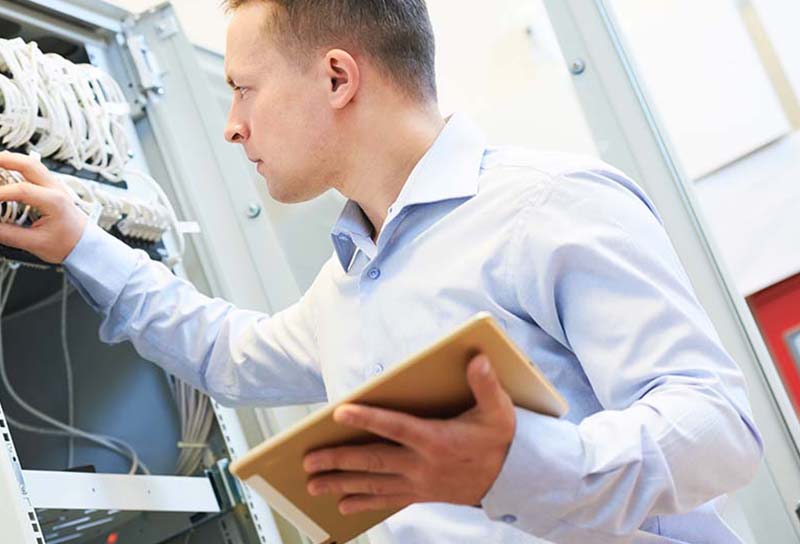 Benefits of Experienced Business Server Support Services
Today's businesses depend on a wide variety of computer applications. When those functions are down, your business is down, and every second counts.
The geeks with people skills at Byte Balance IT understand that an inefficient or ineffective server doesn't just impact computer functions. It impacts people. Our business server support services are about supporting the servers that support your people.
Factors to consider when choosing a business server include cost, ease of use, scalability, security, and support. Just as important are the factors to consider when choosing an IT service provider for your business server.
With Byte Balance IT Business Server Support, you'll get the following:
What is a Computer Server?
A server is a computer system designed to manage, store, and distribute resources and services over a network. There are a variety of types of servers and applications for servers.
Businesses typically use server systems for centralized data storage, network resource management, and as a platform for running business-critical applications. In short, servers are the workhorse for your computing needs.
Because your business servers perform so many functions that are critical to your day-to-day business operations, it's vital that you have the right servers and ongoing server support.
Some of the server applications used by businesses include:
File/Print Server: Centralizes and manages access to files and printers
Email Server: Business email system hosting
Database Server: Manages and stores large amounts of data
Virtual Private Server (VPS): Runs multiple virtual servers on one physical server.
Cloud Server: Accesses remote servers and services over the internet
Contact the geeks with people skills at Byte Balance IT.
Trust us for all your computer, IT, server, and security needs. We bring the human element to your business computer support.