Who We Are
Your Atlanta IT Company
There's no better city in the world than Atlanta. We hope you agree.
Atlanta is home to an impressive array of Fortune 500 & 1000 companies, with twenty-six Fortune 1000, including 16 Fortune 500, companies establishing their headquarters here. Collectively, these companies generated an astounding $415 billion dollars in revenue in 2018. Among these companies, The Home Depot is the largest, having generated nearly $110 million dollars. Other corporate giants that are stationed in Atlanta include United Parcel Service (UPS), Delta Airlines, no doubt due to the close proximity of Hartsfield-Jackson Airport, The Coca-Cola Company, The Southern Company, SunTrust Bank, and several other globally recognized brands. The complete list can be found on the Metro Atlanta Chamber website. Atlanta also proudly houses some of the fastest-growing companies in the US, just behind Chicago and New York.
Let's Get Started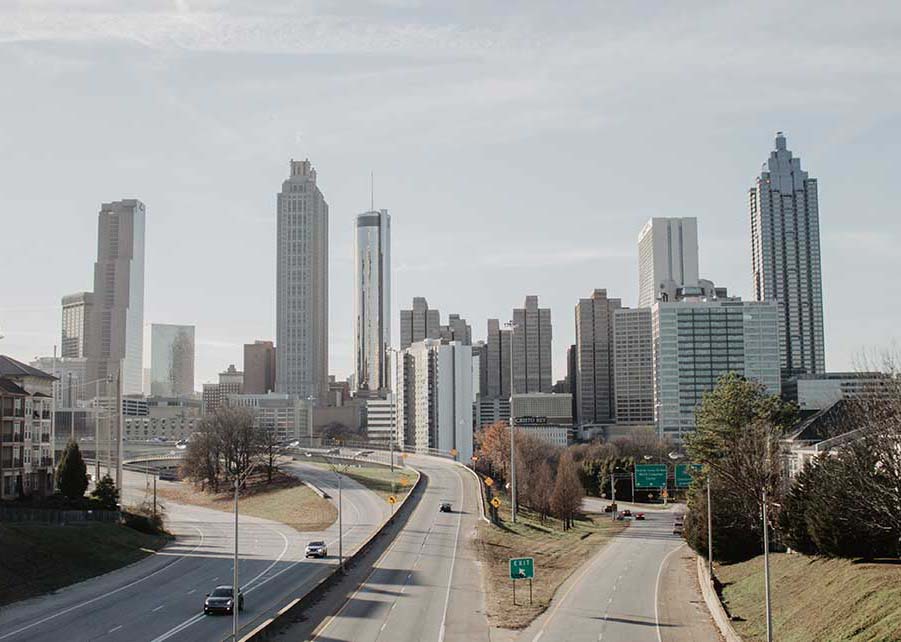 Why do business in Atlanta?
Atlanta is a hub of opportunity and growth. Factors such as lower regulations, affordable cost of living, the availability of skilled workers, a world-class airport, tax incentives, and a fast-growing local economy have made Atlanta a magnet for both start-ups and established businesses. Metro Atlanta continues to be an attractive destination for technology companies in need of strong talent. The Atlanta Tech Village stands as a testament to this, housing start-ups, technology companies, investors, and innovators under one roof. To date, over 300 start-up companies have emerged from the Village with over $600 million raised in capital to support their innovations.
Byte Balance, an IT company based in Atlanta, is part of this booming technological ecosystem.
They offer a wide array of services such as Business Servers, Office 365 Management, Continuity Services, Network Support, Cloud Services, Email Services, IT Consulting, Backup Recovery, Network Monitoring, IT Helpdesk, Managed Service, Cyber Security, Computer Support, and Business IT. These services cater to the growing digital needs of the city and its businesses.
Atlanta is a Great Place to Live
In addition to being business-friendly, Atlanta offers a great quality of life. The city boasts 217 sunny days per year on average and experiences all 4 seasons with typically mild winters. This makes it an appealing place to relocate, especially for folks from up north. Atlanta is also a sports fan's paradise, hosting the 2019 Super Bowl, 2018 College Football Playoff National Championship, and the 2020 NCAA Men's Final Four. With nationally ranked high school, college, and professional sports teams, Atlanta provides a perfect balance of work and play.
Atlanta is Connected
Atlanta is a pioneering city when it comes to technological advancements.
It was among the first cities to partner with AT&T Mobility's Smart Cities Initiative. This initiative aims to connect and support city infrastructure and transportation and manage traffic, leading to a better quality of life. This connection extends to Byte Balance's services as they also focus on network support, cyber security, and IT consulting to further enhance Atlanta's technological ecosystem.
Let's Get Started
The Hartsfield-Jackson Airport serves 150 U.S. destinations and more than 75 destinations in 50 countries, managing over 2,500 flights and 275,000 passengers a day. Being home to one of the world's largest carriers, Delta Air Lines, Atlanta dominates the passenger market as a major connecting hub and port of entry into North America. It is within a two-hour flight of 80% of the US population.
Atlanta is home to a remarkable pool of skilled talent, with 9 million people in the Metro Atlanta area, a growing labor market, multiple top-ranked colleges and universities, and strong workforce development programs. Also, the HOPE scholarship, which enables students to attend college at minimal to no out-of-pocket cost, contributes to an ever-increasing pool of skilled labor. This skilled workforce has been a valuable asset for Byte Balance, providing a reservoir of talented professionals for their extensive IT services.
Established in 1837, Atlanta has a storied history, spanning the Civil War, the establishment of several institutions of higher learning, and the legacy of Civil Rights leader Martin Luther King Jr. Today, Atlanta continues to grow and thrive, boasting a population of over 5 million.
Not only is Atlanta a great place to do business, it's a fun place to live.
Whether you're seeking family-friendly attractions, museums, history, adventure, great dining or unique experiences, Atlanta has it all. Outdoor enthusiasts can explore the Atlanta BeltLine or visit the Atlanta Botanical Gardens or Centennial Olympic Park. For a full day of family fun, check out Stone Mountain Park or Six Flags Over Georgia. Art and culture aficionados will find a lot to appreciate at the Alliance Theatre or the historic Fox Theater. Museums and historical sites abound in Atlanta, including the Atlanta History Center, a 33-acre attraction that features a cyclorama exhibit, the historic Swan House. And no mention of Atlanta would be complete without recognizing Gone with the Wind and the Margaret Mitchel House in midtown.
Let's Get Started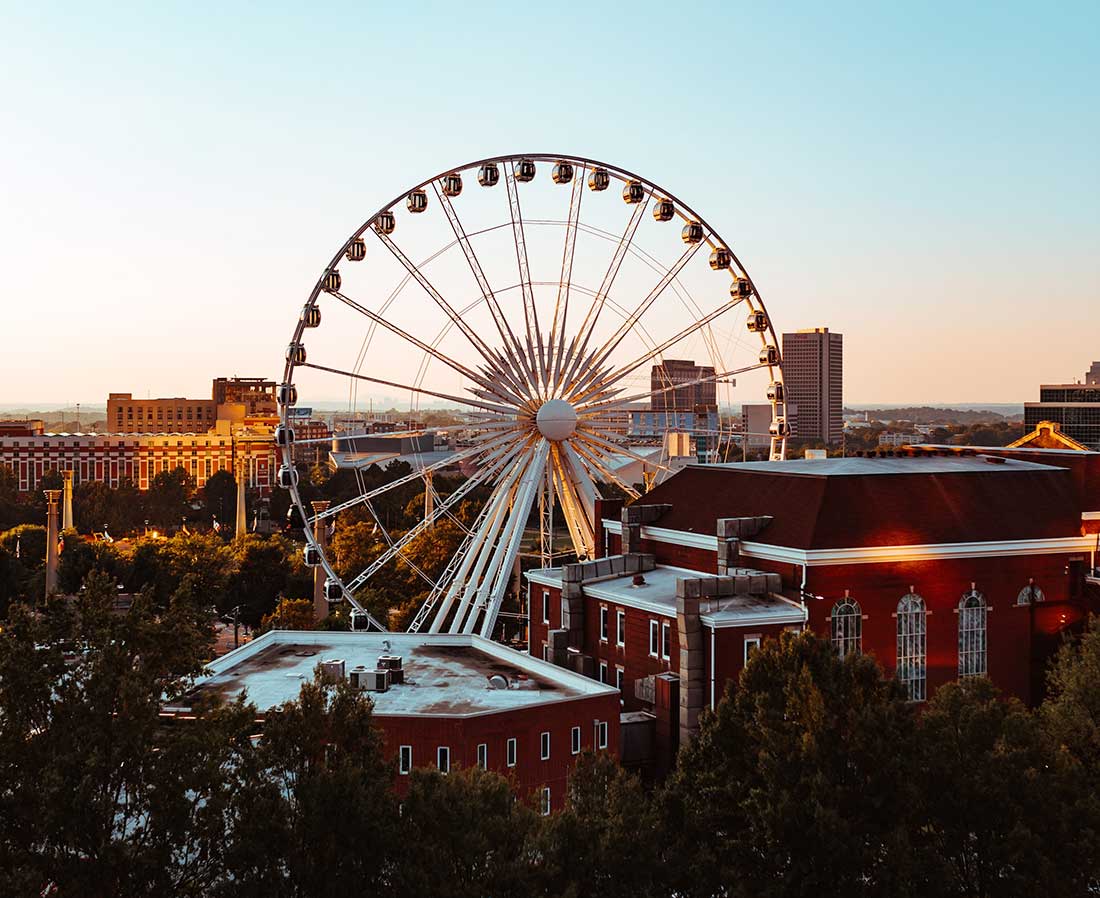 Contact the geeks with people skills at Byte Balance IT.
Trust us for all your computer, IT, server, and security needs. We bring the human element to your business computer support.