What We Do
Cyber Security Protection
If your business is online, you are at risk.
Cyber security becomes increasingly important as businesses continue to grow and expand. Trusting your cyber security to professionals is not only wise, but it's also imperative to the future of your business.
There was a 424% increase in new cyber breaches in 2022, and 50% of small and mid-sized businesses reported suffering at least one cyber attack in the last year. You business simply can't afford that type of exposure. That's why it's more crucial than ever to protect your business with cyber security tailored to your needs.
Let's Get Started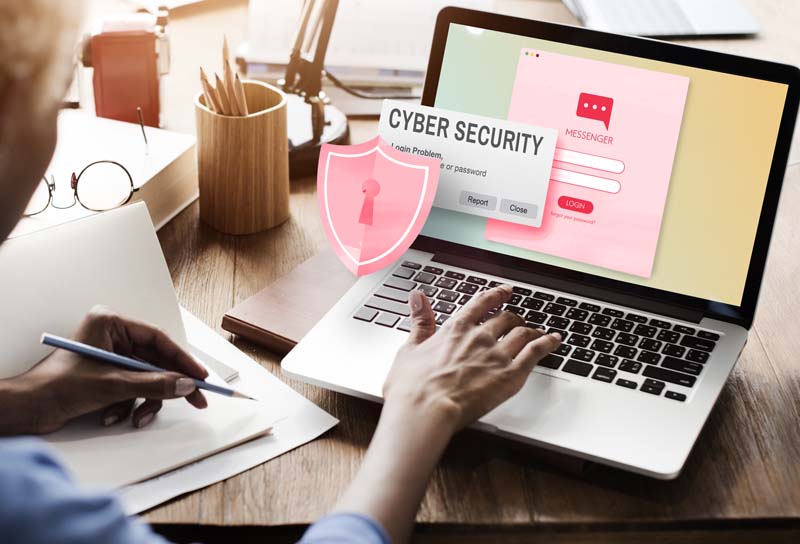 Reasons to Take Cyber Security Seriously
The importance of cyber security is enormous, and with fast-growing technologies, companies need to be aware of the threat. Taking business cyber security seriously can save your time, money, and reputation. Preventing a cyberattack can help keep your company safe from data loss or costly disruption.
The number one reason businesses should take cybersecurity seriously is to maintain their customers' confidence. When a new company starts out, there are only so many ways to market your business, so you'll need a loyal following of customers. Protecting them with excellent customer service and proactive cyber security will help you build trust in your brand.
Protecting your business against cyber-attacks is vital for several reasons.
Geeks With People Skills
At Byte Balance IT, we believe in the true power of people, and we want to help you succeed. That means taking a personal interest in you and your company. As a result, we'll never take a blanket approach to your cyber security.
There are many things to consider when developing a cyber security plan for your business.  Does your cyber security meet insurance requirements, such as:
Remote Factory Wipe
Multi-Factor Authentication (MFA)
Email Phishing Testing Service
Ability to remotely disable the laptop of a terminated employee
In addition, what are your current cyber security vulnerabilities, and what options are there for addressing them? Phishing for email credentials and hacking into mailboxes is the number one threat we face right now. Ransomware is the second most challenging threat we see. Ransomware can spread fast, leaving data bogusly encrypted and preventing staff from accessing it.
If this sounds like greek, it's not. It's geek, and geek is what we do best. We'll perform a cyber security audit to determine your weaknesses and how to make them your strengths. Then, we'll remove the tech talk and break it down in a way that provides the missing link between humans and technology. We love what we do, but we aren't just geeks. We're geeks with people skills.
Personalized Cyber Security for Company
Byte Balance IT is a team of highly trained IT professionals that excels in striking the right balance between technology expertise and personal interaction. We understand what it takes to meet our customer's needs by providing world-class computer support, network management, and IT consulting with a personal touch and a friendly face. We'll dial in your Atlanta cyber security – and we'll have fun doing it.
Protect your business from hackers, malware, and other digital threats. Our team of cyber security experts at Byte Balance IT will ensure that your company is protected from external attacks as well as internal vulnerabilities that can lead to data loss and expensive recovery – and we'll do it all with a smile.
You work hard for your business. Let us do the work of keeping it safe.
Let's Get Started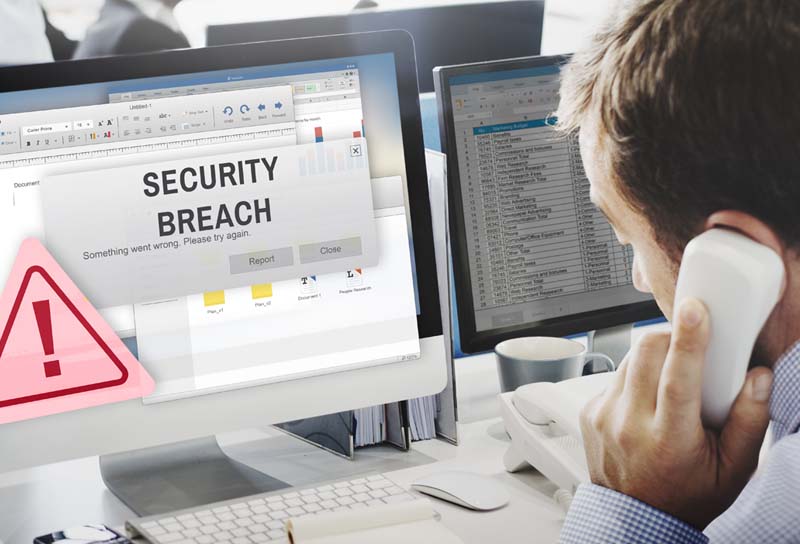 Contact the geeks with people skills at Byte Balance IT.
Trust us for all your computer, IT, server, and security needs. We bring the human element to your business computer support.