Who We Are
Gwinnett IT & Computer Support
IT Expertise in the Heart of Gwinnett County: A Great Place to Grow Small Business
Gwinnett County is one of the most rapidly growing counties in Georgia. Its booming economy and welcoming business environment continue to attract small businesses and their IT needs. Learn more about Gwinnett County and how small business owners can protect their growing companies.
Let's Get Started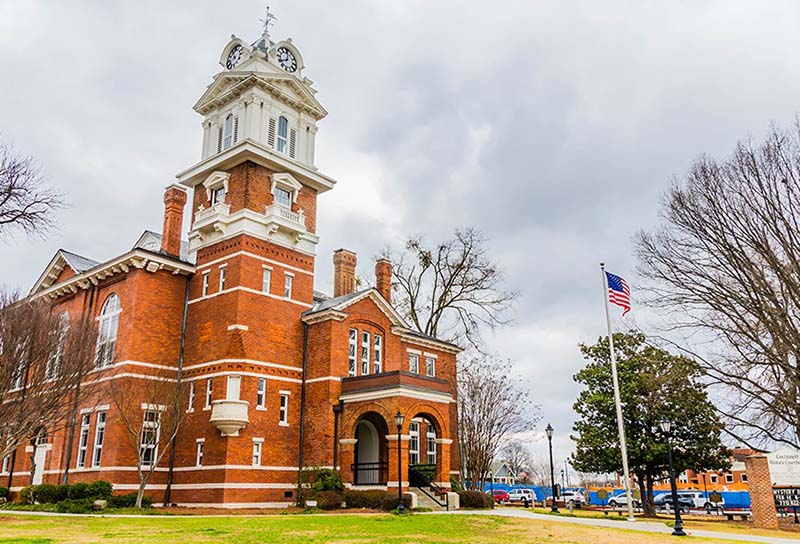 What Types of Businesses Call Gwinnett County Home?
Located in metro Atlanta, Gwinnett County is a fast-growing area with a unique mix of major business sectors, including but not limited to construction, medical and professional services, supply chain management, IT, and technical services.
However, its small businesses are truly the heart of Gwinnett County. Backed by the support of local residents, its multitudes of visitors, and the Gwinnett Chamber of Commerce, Gwinnett County is open for small businesses. Byte Balance is proud to be a Gwinnett County business and offer exceptional IT support to the growing small businesses of Gwinnett County.
Gwinnett County's Geographic Advantage
Ideally situated just outside Atlanta and south of the Blue Ridge Mountains, Gwinnett County has easy access to every opportunity businesses or individuals could need or want. Gwinnett County provides access to the world, from the Hartsfield-Jackson Atlanta International Airport to a diverse population and a wide variety of entertainment options.
A total of 16 cities make up Gwinnett County. Each is unique yet combined in their commitment to keeping Gwinnett County an excellent place for individuals and businesses to call home. Gwinnett cities include Peachtree Corners, Duluth, Sugar Hill, Suwanee, Grayson, Lilburn, Stone Mountain, Auburn, Braselton, Berkeley Lake, Buford, Loganville, Norcross, Snellville, Dacula, and Lawrenceville.
From small-town communities to cities full of lights, Gwinnett County has something for everyone.
Personalized IT Services for Gwinnett County Small Businesses
With all of the opportunities available to small business owners in Gwinnett County, it's important to keep your small business infrastructure and cyber security ready for the demands of a growing business.
The experienced and high-skilled team at Byte Balance knows that technology is just one piece of the puzzle. We focus on bringing balance to your IT needs by really listening to your needs and getting to know you by name. We want to be more than the person you call when something goes wrong. We'll also be there to help your Gwinnett County small business go right.
Entertainment in Gwinnett County Abounds
Businesses need employees, and employees need access to family activities. Gwinnett boasts a highly-trained and educated workforce. Byte Balance has first-hand experience with access to exceptional workforce talent in Gwinnett County. Gwinnett County offers an affordable cost of living and housing and is one of the top counties in the nation for education and access to family-friendly activities. Families who settle in Gwinnett county have no shortage of work or play opportunities.
Let's Get Started
Gwinnett County is a cultural explosion of world dining opportunities. 678 Korean BBQ in Duluth, Taqueria Los Hermanos in Lawrenceville, and Aqua Terra Bistro in Buford are just a few of the multitude of authentic dining experiences available in Gwinnett County.
There's no need to leave Gwinnett to find some of the best dishes the world has to offer.
The Blue Ridge Mountains are located just north of Gwinnett County, and the beaches of Tybee Island are just a short drive away. However, the residents of Gwinnett County don't have to go far to find plenty of outdoor fun even closer to home.
Stone Mount Park welcomes over 4 million visitors annually, with plenty of attractions to keep people of all ages entertained. Located in Dacula, Duncan Creek Park is also a popular attraction with over 110 acres, including a skate complex, basketball courts, and an accessible playground that everyone can enjoy.
For lake lovers, Buford Dam Park on Lake Sidney Lanier provides opportunities for every water and beach activity imaginable. The list of parks and recreation activities in Gwinnett County goes on and on.
Contact the geeks with people skills at Byte Balance IT.
Trust us for all your computer, IT, server, and security needs. We bring the human element to your business computer support.